As missiles and shells fired by the Russian Federation's armed forces continue to wreak havoc on Ukraine's civilian infrastructure, the resulting fires and destruction mean that the country's firefighters need a steady supply of protective clothing and gear to do their jobs. The Ukraine Humanitarian Appeal, a joint initiative of the Canada-Ukraine Foundation (CUF) and the Ukrainian Canadian Congress (UCC), has recently delivered 1,000 advanced firefighter suits, 1,000 sets of protective base wear, 2,000 balaclavas, and 1,000 pairs of gloves and boots to the State Emergency Services in Ukraine.
Since Russia's full-scale invasion began, Ukraine's first responders, firefighters, and paramedics have worked tirelessly to deal with the horrors and destruction of war across Ukraine, by extinguishing fires and conducting search and rescue operations on a daily basis. In Ukraine, first responders are deservedly called "heroes without munitions": their main "weapons" are their skills, the high-quality gear and equipment they use to do their jobs.
"The State Emergency Services play an important role in Ukraine's defence and its society's resilience. As part of our humanitarian efforts in Ukraine, the Ukraine Humanitarian Appeal with the help from our trusted partner, GlobalMedic, has delivered new and advanced protective gear for use in fire stations in four regions of Ukraine: Mykolaiv, Sumy, Kirovohrad, and Cherkasy," explained Olesia Luciw-Andryjowycz, a CUF board member and advisor to the Ukraine Humanitarian Relief Committee, who coordinated the procurement and delivery of the gear.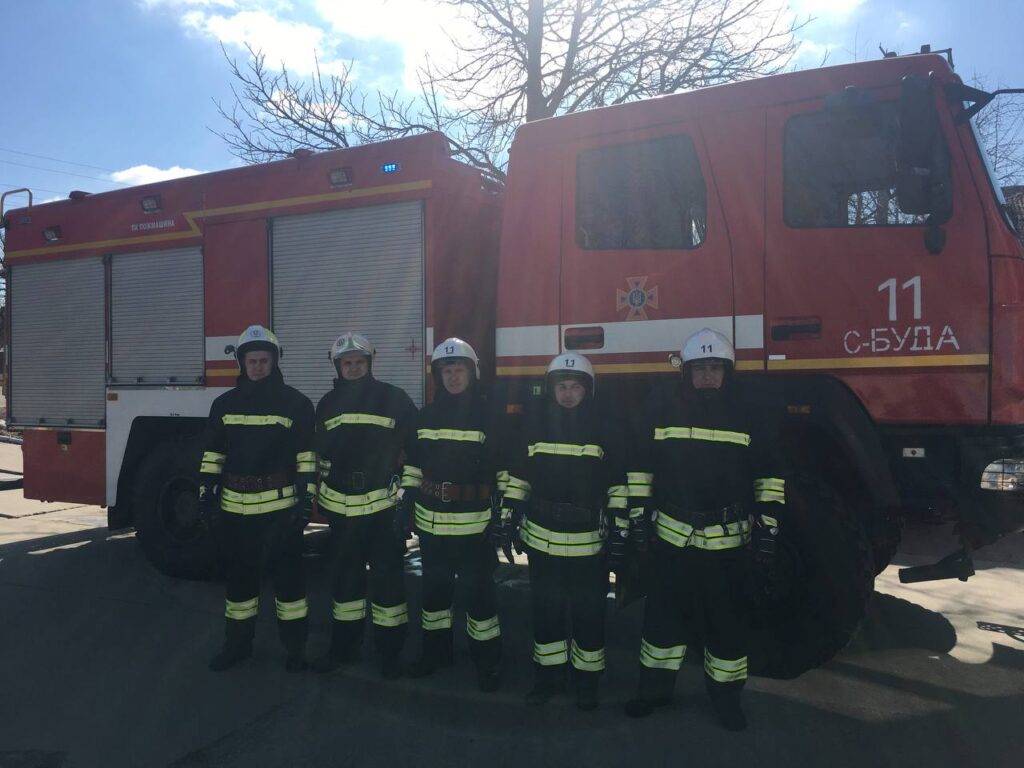 Another 10,000 pairs of extraction gloves that conform to the EN388 standard, and 200 portable aerosol Fire Suppression units are currently on their way to Ukraine.
"We are grateful to everyone who continues to support our humanitarian relief efforts in Ukraine. The war continues, and so does our mission to help our brothers and sisters in Ukraine," Luciw-Andryjowycz said.
Background
The Ukraine Humanitarian Appeal (UHA) was launched in 2022 by the Ukrainian Canadian Congress (UCC) and the Canada-Ukraine Foundation (CUF) to coordinate the provision of humanitarian assistance quickly and efficiently to civilians impacted by Russia's full-scale invasion of Ukraine, including relief for displaced persons in Europe and Canada, and medicines, food, emergency shelter, surgical aid, veterans' needs, psychological support, winterization, demining and ambulances in Ukraine. Click here to learn more about and support the Ukraine Humanitarian Appeal.