Petition to Have the Word "Holodomor" included in the World's Dictionaries
the "#Deeptruth" Campaign by the National Holodomor Awareness Tour
Cutting-edge "Deepfake" technology is typically used to manipulate the truth and promote lies through video manipulation. HNAT has launched #Deeptruth, which delivers a compelling twist: employing Deepfake to tell the truth about the Holodomor genocide in Ukraine — from the man who perpetrated it: Joseph Stalin.
Using rare colour film footage of Joseph Stalin, the Soviet dictator's features have been painstakingly mapped onto the face of a modern-day actor, effectively bringing Stalin back to life. In the video, Stalin lays claim to his right to be credited as the true originator of "Fake News" by denying the Holodomor and successfully concealing from the world how he engineered the famine in Ukraine in 1932-1933, killing millions of innocent men, women and children.
Sign the online petition to have the word "Holodomor" recognized by Oxford, Merriam-Webster, and Dictionary.com
Ukraine 2020 Flood Relief Appeal
The Canada Ukraine Foundation (CUF) and the Ukrainian Canadian Congress (UCC) are calling on all Canadians to support relief efforts in Ukraine, where heavy flooding has caused devastation. The response is complicated by the current Covid-19 pandemic. 
The Canada-Ukraine Foundation (CUF) was established to coordinate, develop, organize and deliver assistance projects generated by Canadians and directed to Ukraine.
CUF was established as a national charitable foundation that would coordinate Canadian organizations that have projects in Ukraine as well as other projects in Canada.
In 2020, CUF has the following major projects planned for Canada and Ukraine:
Medical Projects

Mobile dental program, 
Palliative Care support
Rural Medicine

Continue the National Holodomor Awareness Tour
Defenders of Ukraine Rehab projects
ATO widows and orphans support
Support Zhytomyr Orphanages
We will complete these projects and others with the continued financial support of our donors.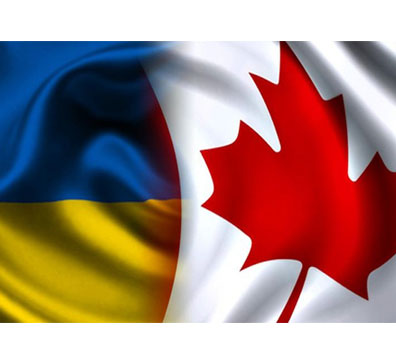 At the XXVI Triennial Congress of Ukrainian Canadians held November 1-3, 2019 the Canada-Ukraine Foundation was presented with the 2019 Shevchenko Medal Award for community development