2,000 heating and cooking stoves are manufactured and being distributed in partnership with "Be Free" Youth Movement to low-income families in the rural communities of Eastern Ukraine.
The full-scale military aggression by the russian federation launched on February 24, 2022 has had a significant negative impact on the Ukrainian energy sector. Energy infrastructure facilities have been among the primary targets for the russian army. As of November 24, 2022, russia occupied or damaged about 50% of Ukraine's installed power capacity. The 2022-2023 heating season in the whole country is at high risk, as reported by the International Energy Charter.
Ukraine Humanitarian Relief Committee (UHRC) – partnership of Canada-Ukraine Foundation (CUF) and Ukrainian Canadian Congress (UCC), has committed $5 million over the span of four months, December'22 – March'23, to Winterization program announced in December, to help support Ukrainians in the harsh winter months during wartime. One of the Winterization projects is "Warm Up Ukraine" with "Be Free" Youth Movement.
"Be Free" is a well-established organization in the rural communities of Sumy, Zhaporizhzhia, Kharkiv, Donetsk, Luhansk, Kherson, Mykolayiv, and Dnipropetrovsk in Eastern Ukraine. Through "Warm Up Ukraine" project, funded by the UHRC, 2,000 wood-burning stoves are being manufactured in Ukraine and distributed to the low-income families in these rural communities that often have multiple generations sharing the same household, which further increases the importance and benefit of these heating/cooking units.
An important aspect of this project is that these stoves are made by a local business in Ukraine with raw materials also sourced within the country, which means we are not only supporting local community, we are also supporting local economy.
UHRC has committed $551,072 CDN to this project, 10% of the total allocated for Winterization. The first report showed that 456 stoves were already distributed as of December 28th, and the next 750 will be distributed by January 10th of 2023, with remainder to follow shortly.
"Be Free" Youth Movement wrote, "In the absence of electricity and heating, the stove remains the only option to cook food and keep warm, it is the only way to survive in the war."
Together, we help provide the basics to these families facing the cruel reality.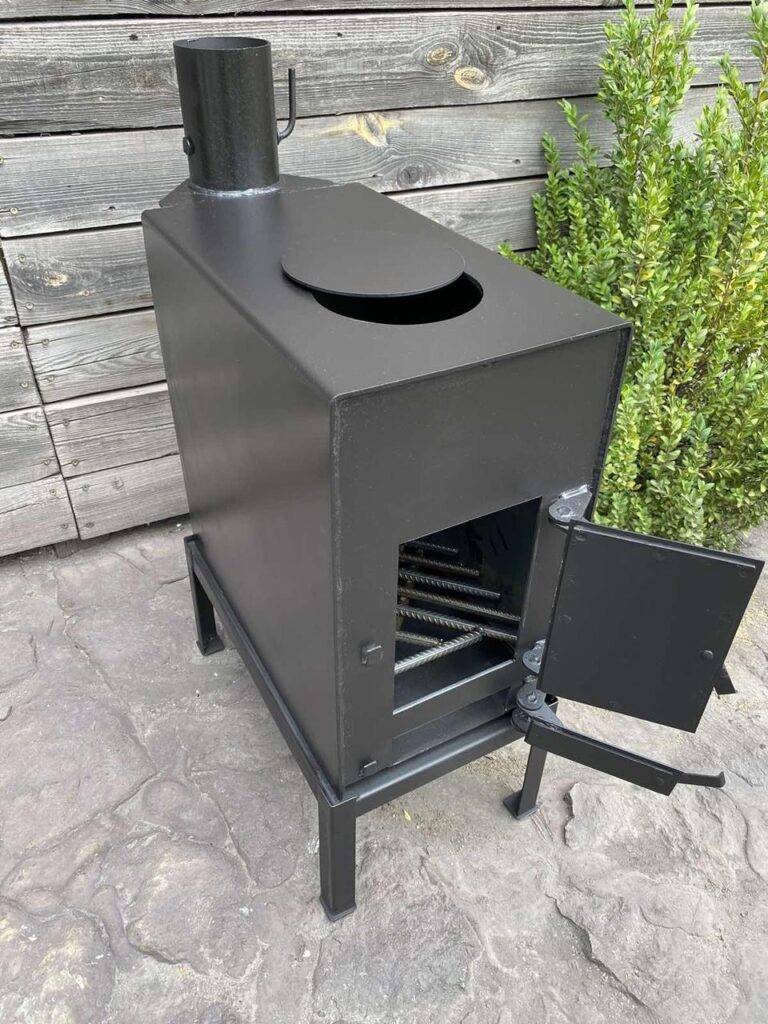 We are grateful to all our donors for the unwavering and steadfast support of our humanitarian relief efforts in Ukraine for almost a year now. You have enabled us to fund many important projects like this one and help Ukrainians remain resilient in the face of the russian aggression. To learn more about our work, please visit our website.
Background
The Ukraine Humanitarian Appeal has been established jointly by the Ukrainian Canadian Congress (UCC) and the Canada Ukraine Foundation (CUF) to formalize a coordinated approach in providing humanitarian assistance quickly and efficiently to those in need in Ukraine to address any further aggression by Russia. The main efforts of cooperation are to provide humanitarian assistance/relief in the areas of assistance to displaced persons, medical care, emergency shelter and food security.