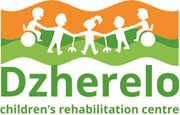 Operating as an independent rehabilitation facility, Dzherelo Centre is committed to consultation, rehabilitation treatment, education and counseling of both children with disabilities and their families. The process includes early referral, assessment and implementation of an individualized treatment plan by an integrated team of qualified professionals. To read more
The Dzherelo Children's Rehabilitation Centre provides a comprehensive program of educational and rehabilitation services to children and youth with cerebral palsy, Down syndrome, autism spectrum disorder, attention deficit hyperactivity disorder, and other developmental disabilities.
Created as an alternative to the state-run institutions, or "internats", and operating as a charitable non-profit facility, the Centre is a pioneer and model in its field not only in the city of Lviv, but in all of Ukraine.
Dzherelo is helping to build an inclusive society that welcomes people with special needs, respects their dignity and rights, appreciates their unique gifts, and provides them with opportunities to realize their full potential.
At Dzherelo Centre a broad spectrum of educational and rehabilitation programs are offered to children and youth in three main areas:
Child Development Clinic (0-18 years of age)
Physical and psychological rehabilitation services are provided during individual and group sessions. "Early Intervention" (0-4 years) offers assesment and implementation of a comprehensive rehabilitation program by an integrated team of qualified specialists. Families receive guidance and much needed psychological support.
Kindergarten and School (3-18 years of age)
Daily activities are conducted according to an individualized learning plan in a fully accessible environment. Children receive psychological support, speech therapy, access to alternative methods of communication, physical therapy, equine therapy, hydrotherapy and participate in cultural and recreational activities. The program also prepares children for inclusion into the regular school system.
Workshops for Youth (18-35 years of age)
Young people participate actively in programs promoting life-skills and social adaptation, creative expression and vocational training. In a friendly, nurturing environment, youth are encouraged to develop their hidden talents and grow in confidence and self-esteem. Excursions, nature walks, themed celebrations and social events are also a part of the program.