The Mission
Operating as an independent rehabilitation facility, Dzherelo Centre is committed to consultation, rehabilitation treatment, education and counseling of both children with disabilities and their families. The process includes early referral, assessment and implementation of an individualized treatment plan by an integrated team of qualified professionals. The process also includes follow-up after entry into the regular school system. The aim of Dzherelo Centre, a sanctuary in the Lviv region for both children and their families, is to facilitate optimal functioning and integration into society.
To view the report of the Friends of Dzherelo, made on January 16, 2019 please click here.
---
The Vision
Our vision is one in which children with
disabilities in Ukraine are given the opportunity to realize their fullest
potential, both physically and intellectually, in a society that accepts as
well as respects, their rights and appreciates their unique gifts.
---
How it all started
Dzherelo Centre is a pioneer in its field not only
in the city of Lviv, but in all of Ukraine. The children's rehabilitation
centre has its roots in Nadiya. (Nadiya is the Ukrainian word for hope.)
Frustrated not only by the lack of support from government and society, parents
of children with cerebral palsy living in Lviv and its environs created their
own support organization called the Nadiya Association. Having organized
themselves, it was only natural these same parents began planning for the
future of their children. And so Dzherelo Centre, founded by parents of
children with cerebral palsy, opened its doors in 1993 to provide
rehabilitation for children with physical and developmental disabilities. Today
more than 200 children with disabilities take part in its daily programs. The
centre continues to look to the future for ways to extend its services to some
2,000 disabled children in the surrounding area.
---
What We Offer
Dzherelo Centre offers not only exceptional
services free of charge for children, their families and members of the
community at large, but also supports the professionals who work with them. A
leader and innovator in children's rehabilitation in Ukraine, Dzherelo Centre
is one of just a few groups in the country able to provide training for staff
from other Ukrainian institutions and organizations determined to create a
similar environment for disabled children in their own regions.
---
Goals
Government assistance for rehabilitation centres
in Ukraine has been minimal. Dzherelo Centre aims to be a model for Ukraine in
children's rehabilitation therapy and special education. Dzherelo Centre has
two immediate goals:
Expand rehabilitation services and education
programs for children with disabilities enrolled at the centre
Complete the construction of the centre's fully
accessible building, making Dzherelo Centre's essential services and programs
available to even more children
---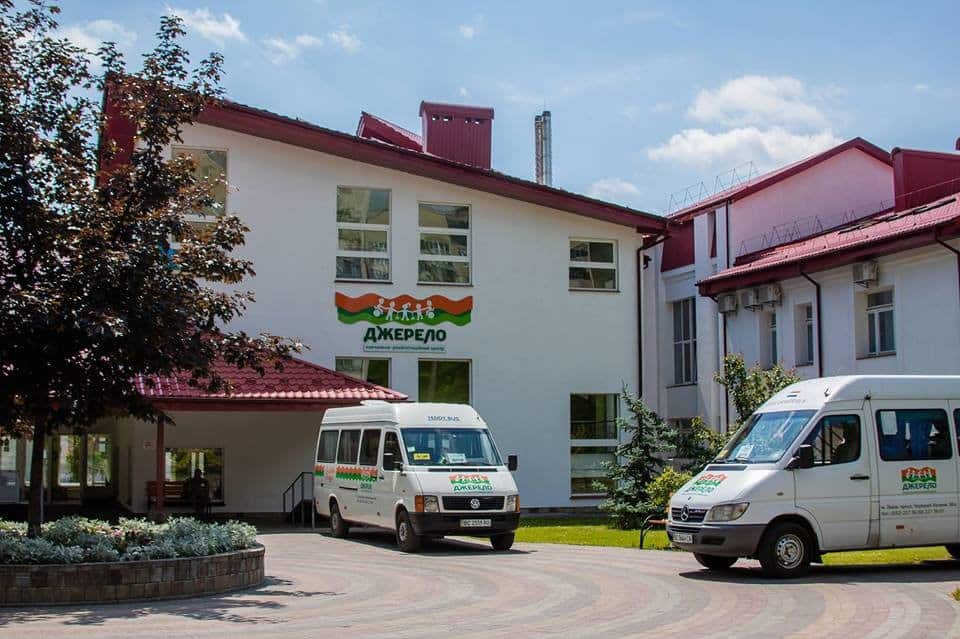 You Can Help
Construction, operation and continued development of Dzherelo Centre are possible mainly through the generous support of its benefactors. Over the years support has come from all over the world; The Netherlands, Germany, Great Britain and Canada.
---
Donations
Your donations help to support:
Early Intervention & Child Development Programs
Multidisciplinary approach provides diagnosis
and intervention for infants, preschoolers and older children
Social and mutual support to families
Training for parents and caregivers to encourage
development of motor and social skills
Rehabilitation Therapy
Individualized therapeutic intervention that
promotes the formation, development and restoration of gross and fine motor
skills
Training in self-care skills
Provision of wheelchairs and other special aids
for mobility
Education Programs
Individualized education plans for children
living with disabilities in a fully wheelchair accessible environment with
access to alternative methods of communication
Opportunities for integrated education within
the local school system
Field trips to theatres, museums, galleries and
zoo
Sports activities and youth programs
Transportation to and from school
Activity Workshops / Youth Programs
Computer training, art classes and a wide range
of excursions, sponsored and provided by Dzherelo Centre, give young people
with multiple disabilities not only opportunities for growth in
self-confidence, creativity and general life skills, it also prepares and
promotes Dzherelo attendees for their integration into society in general
Social events held at the Dzherelo Centre in a
congenial atmosphere, enable and encourage children attending Dzherelo to form
mutual friendships with peers
Dzherehlo Centre actively promotes and
encourages programs that will assist young disabled people to realize their
dreams