A mobile classroom that travels across Canada to teach people about the Holodomor famine in Ukraine has made a stop in Winnipeg.
The Holodomor National Awareness Tour bus presents more than 20 different documentary videos, along with educational activities for youth that outline the man-made famine, which killed millions in Soviet Ukraine from 1932-33.
The bus is sometimes used for school presentations, but it has been parted outside the Canadian Museum for Human Rights since Thursday, and is open to all through Sunday.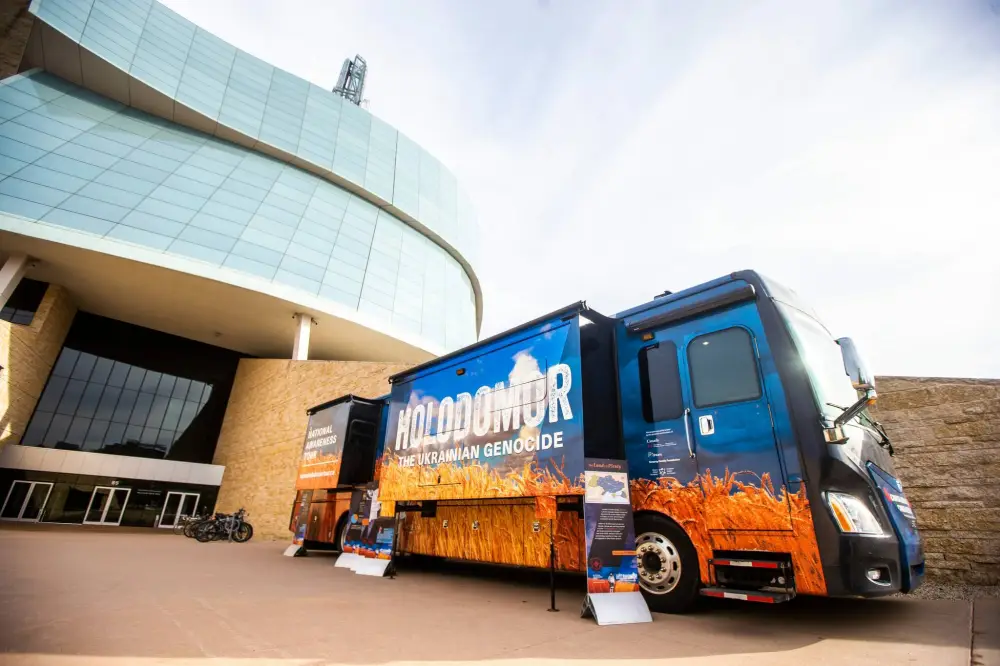 It contextualizes the tragedy within the greater fabric of human rights.
"Our lessons are based on using the Holodomor as an atrocity to create the awareness of democratic rights," Roma Dzerowicz, tour manager with the Canada-Ukraine Foundation, said Friday.
"It is a stepping stone to creating that awareness, while at the same time spreading the awareness of democracy, tolerance, civility — that working together," Dzerowicz said.
In 2016, the Canada-Ukraine Foundation decided to make knowledge about the Holodomor easily accessible, and the idea of a mobile classroom with interactive programming took hold.
"When it comes down to students, they have a voice that they can break out of silence, to raise awareness of what is around them today, and to make for a better world for tomorrow," she said.
Funded, in part, by the federal Canadian Heritage Department, the bus has travelled from Victoria to Sydney, N.S., twice in the past six years.
Dzerowicz said what people can expect when visiting the bus is, above all, the truth about the troubled history of a country marked by strife again today.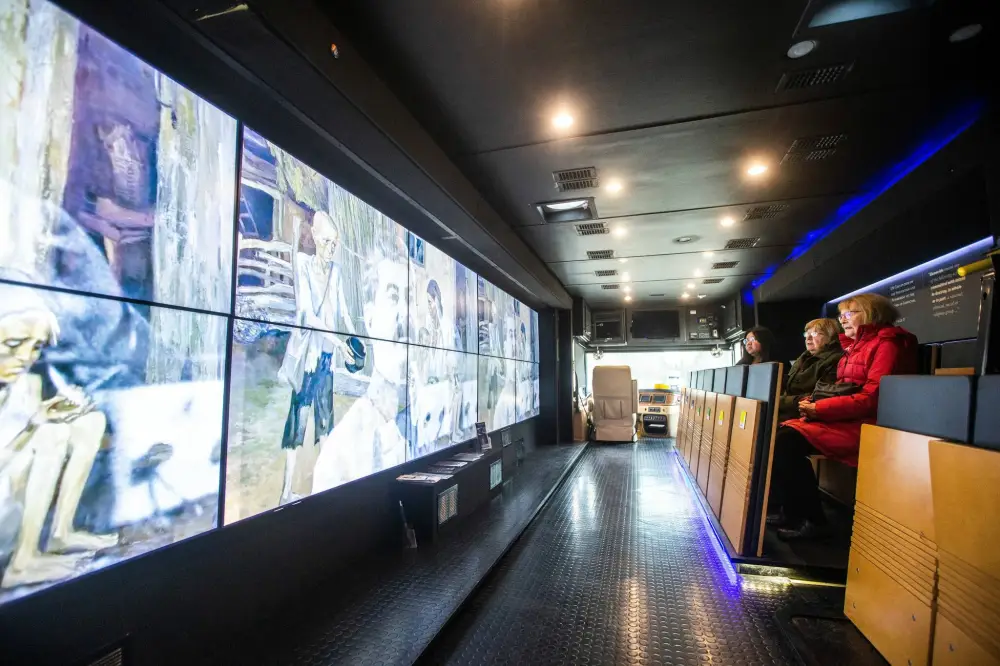 "We look back into February this past year — 90 years ago is when the famine genocide was just going into its final phases, and (February is) when the war in Ukraine broke out," she said.
"Many have said that there's also another genocide that is again unfolding (in Ukraine)."