"Those suffering have absolutely no one to turn to. Ukraine is at absolute capacity," says Dr. Antonyshyn, founder and head surgeon of the Canada Ukraine Surgical Aid Program (CUSAP).
Unfortunately, Ukraine's overburdened healthcare system cannot alone handle the immense patient needs caused by the war. They need the help of international partners like CUSAP. The complex injuries referred to our group of highly-skilled medical volunteers require a multidisciplinary surgical team and the latest technology in facial implants.
During this 4th mission held in Czeladž, Poland, 52 Ukrainian patients were consulted, and 27 were operated on. During one week, the team performed 32 surgeries, which included 105 procedures: craniofacial, orthopedic and hand / peripheral nerve.
The surgical missions are specifically designed to address craniofacial trauma, soft tissue trauma, upper and lower extremity reconstruction and burn reconstruction.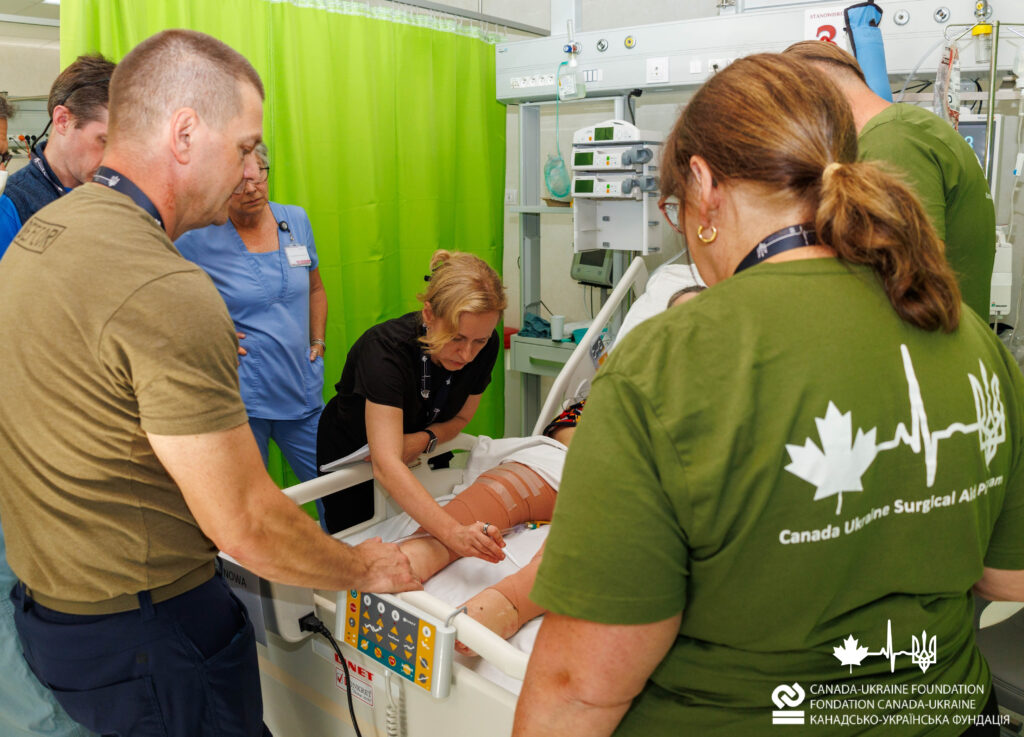 The heart and soul of these missions is the multidisciplinary team of surgeons, anesthetists, intensivists, nurses, administrative staff, and other specialties, including psychologists and an occupational therapist. This is a well-rounded team of incredibly skilled professionals who continuously volunteer their time and expertise to treat those severely injured in Russia's unprovoked, genocidal war on Ukraine.
"It is such a privilege to be able to help these people. They deserve all the help we can give", said Dr. Chris Graham, an orthopedic surgeon.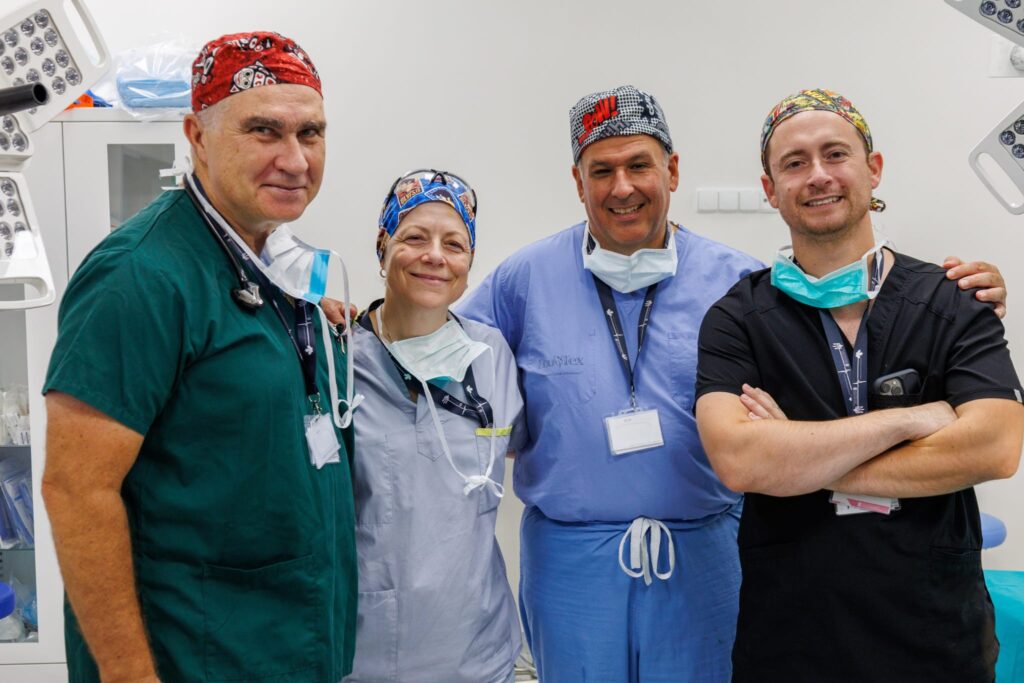 The hardest part of every mission is the goodbyes when we see patients being repatriated back to Ukraine. Over the course of their treatments, they become friends and family, leaving an impact on the hearts of each member of the team. The heartfelt gratitude of these patients leaves a mark that lasts a lifetime. "We had love. Now, thanks to you, we also have health", said the wife of one of the patients.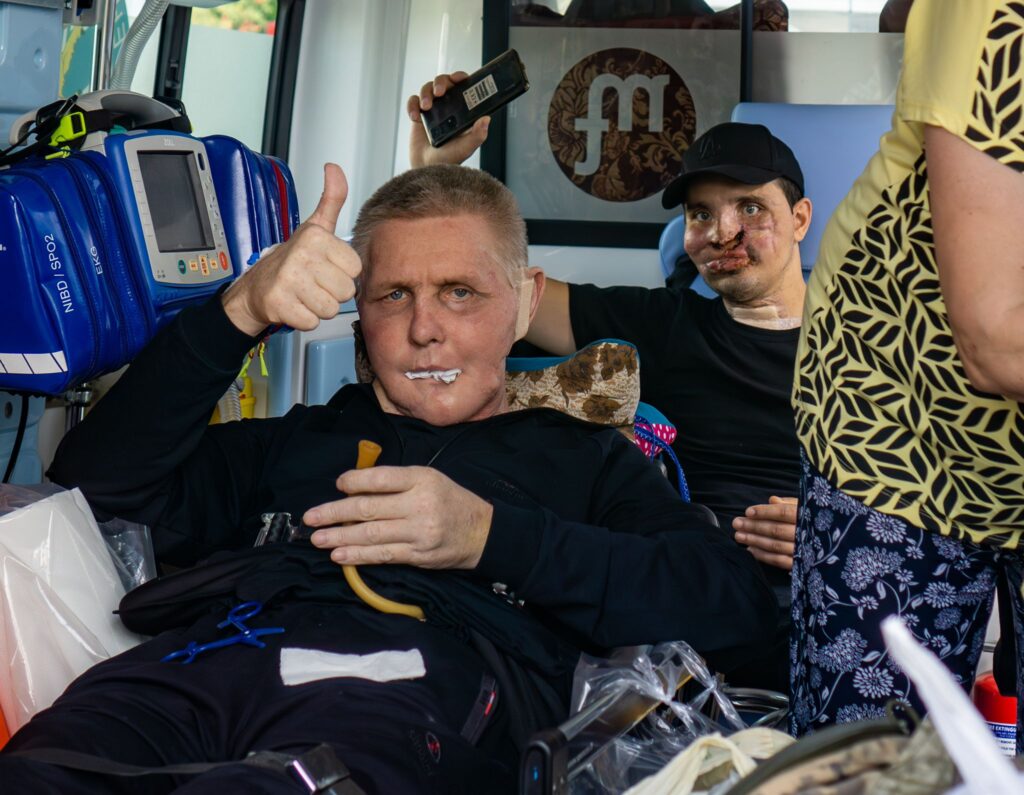 ---
Over the 4 surgical missions held in Poland – September 2022, November 2022, April 2023 and September of 2023:
95 patients operated on
110 surgeries performed
331 procedures
14 microvascular free tissue transfers
---
We are very grateful to all who continuously support CUSAP's life-altering surgical missions. We would like to extend a special thanks to the two anonymous donors of $200,000 CAD and $75,000 USD, who supported this latest mission – thank you sincerely on behalf of the 27 patients who now have a chance at a better quality of life!
Our next surgical mission is planned for the early part of 2024. Please consider supporting this vital project of the Canada-Ukraine Foundation by donating at www.cufoundation.ca.
---
Background
Canada-Ukraine Foundation (CUF) was established in 1995 to coordinate, develop, organize and implement aid projects created by Canadians and directed to Ukraine.
Canada Ukraine Surgical Aid Program (CUSAP) is a humanitarian surgical aid initiative established by the Canada-Ukraine Foundation together with the Sunnybrook Health Sciences Centre in 2013 that provides life-changing care to patients affected by the war in Ukraine. The surgeries have significantly improved the quality of life of Ukrainians who undergo the operations.