April 9, 2022. Thanks to the generosity of individuals, organizations and businesses, the Ukraine Humanitarian Appeal is pleased to announce that $30 million in donations have been pledged across Canada. This includes more than 55,000 donations from large corporations, community fundraising events and individual donors.
"With almost $10M in aid delivered and committed, we know that the scale of Russia's violent war on Ukraine will mean the need to support Ukraine for many months and years," said Orest Sklierenko, President of the Canada Ukraine Foundation. "The Ukrainian Canadian community will be there to provide support and deliver much-needed aid to help with the largest humanitarian crisis in Europe since World War 2."
For 27 years the Canada Ukraine Foundation has been working to support humanitarian projects in Ukraine. Many stakeholders and donors have entrusted CUF with their support, and CUF will continue to evaluate the needs on the ground and deliver support when and where it is required, taking care to assess the impact of each provision of aid prior to using the same channel again.
The Ukraine Humanitarian Appeal has also delivered aid to Ukrainian displaced persons in Romania and Moldova. CUF is working with more than a dozen organizations and projects to help alleviate the worst humanitarian crisis in Europe since WWII.
The following article by Marco Levytsky was published April 7 in New Pathway Ukrainian News https://newpathway.ca/cuf-helps-evacuate-2500-deaf-ukrainians/
CUF helps evacuate 2500 deaf Ukrainians
Some 2500 deaf Ukrainians have been evacuated to safety thanks to the generosity of the Canada-Ukraine Foundation.
Transportation has been by bus, train, and private vehicles, and some of the deaf citizens from eastern Ukraine have been moved to deaf centres and schools in Western Ukraine. Humanitarian aid is also being used for food, water, and life necessities.
CUF funds are also supporting countless others staying in the country, and cover the crucial sign language interpreting services, says Debra Russell, former President of the World Association of Sign Language Interpreters and member of the Alberta Stands with Ukraine group.
Sign language interpreters have largely stayed in Ukraine and were volunteering until we were able to support them. The government updates are interpreted, as well interpreting is happening at hospitals, government offices for people to secure papers required to leave, in deaf centres where people go for the latest updates on the war.
---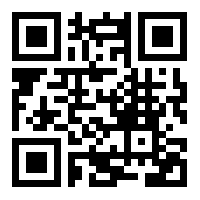 Donations in support of humanitarian relief can be made through: www.cufoundation.ca or by sending a cheque to CUF office (620 Spadina Ave, suite 200, Toronto, ON, M5S 2H4).
For further information: [email protected].
Background
The Ukraine Humanitarian Appeal, established by the Ukrainian Canadian Congress (UCC) and the Canada-Ukraine Foundation (CUF) is working with Ukrainian government ministries, who are in the best position to advise on the needs on the ground so that we can ensure that the donations we receive meet the needs of the Ukrainian people. The appeal will work with established partners on the ground who have demonstrated the ability to deliver aid in a timely and effective manner.
The Ukraine Humanitarian Appeal Committee is established jointly by the two organizations to formalize a coordinated approach in providing humanitarian assistance quickly and efficiently to those in need in Ukraine to address any further aggression by Russia. The committee will work with the Ukrainian Canadian community across Canada to reduce duplication of effort, increase efficiency and ensure aid efforts have the most effective impact for Ukrainian citizens affected by the crisis.