Here is a link to the most recent report from the United Nations Office for the Coordination of Humanitarian Affair (UN OCHA) on the situation in Ukraine.
Please donate to the appeal today to support millions of Ukrainian families who have been displaced from their homes.
#HelpUkraineNow
Your donation is needed to help support this important project!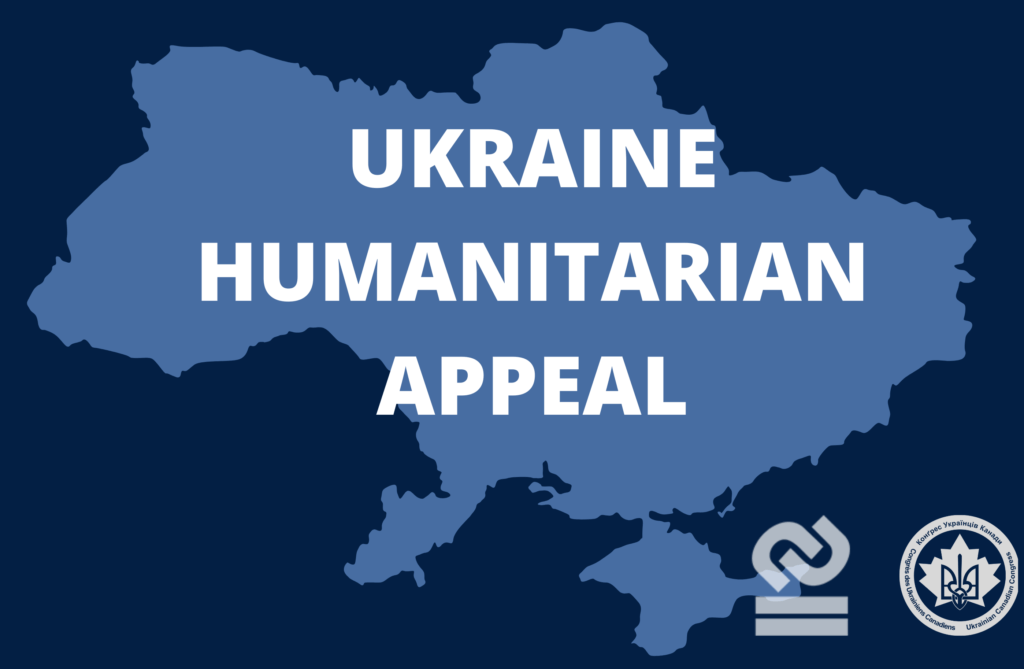 Donations in support of humanitarian relief can be made through: www.cufoundation.ca or by sending a cheque to CUF office (620 Spadina Ave, suite 200, Toronto, ON, M5S 2H4).
For further information: [email protected].