The Ukraine Humanitarian Appeal, established by the Ukrainian Canadian Congress (UCC) and the Canada-Ukraine Foundation (CUF), is immensely grateful to all Canadians for their generous support of humanitarian relief efforts in Ukraine.

As Russia continues its vicious assault on Ukrainian civilians, indiscriminately shelling and bombing Ukrainian cities, the need for humanitarian aid grows every day.

Most recently Alberta Premier Jason Kenney announced a contribution of $5 million to the Humanitarian Appeal on behalf of the Province of Alberta in addition to $1M previously announced.
Early today, Orest Sklierenko, CUF President and CEO met with Premier Kenney in person to express his gratitude to the Government of Alberta and the people of Alberta for their support and to provide an update on the aid that has already been delivered to affected families in Ukraine and bordering countries.
"Canadians from coast to coast to coast are mobilizing in support of relief efforts for Ukraine. The kindness we have seen in the last weeks is both inspiring and overwhelming," stated Orest Sklierenko, President and CEO of CUF. "Canada is truly united in support of Ukraine and the Ukrainian people!"

"The CUF/UCC Humanitarian Appeal has already delivered multiple tranches of aid, valued at over $2 million. Aid has been delivered wherever affected recipients are found, from heavily shelled areas in the north and east of the country, to areas in the west of Ukraine and in neighbouring countries where displaced families are in need of support."

We are withholding more specific information due to security concerns. Subsequent tranches of support will follow in coming days as we monitor and confirm prior deliveries of support and assess the evolving needs, together with partners on the ground in all parts of Ukraine and its neighbours where help is required.

Please donate to the appeal today to support millions of Ukrainian families who have been displaced from their homes.#HelpUkraineNow

Donations in support of humanitarian relief can be made
through: www.cufoundation.ca
For further information: [email protected]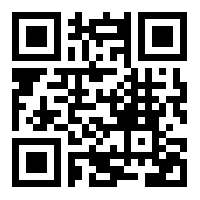 Background
The Ukraine Humanitarian Appeal, established by the Ukrainian Canadian Congress (UCC) and the Canada-Ukraine Foundation (CUF) is working with Ukrainian government ministries, who are in the best position to advise on the needs on the ground so that we can ensure that the donations we receive meet the needs of the Ukrainian people. The appeal will work with established partners on the ground who have demonstrated the ability to deliver aid in a timely and effective manner.
The Ukraine Humanitarian Appeal Committee is established jointly by the two organizations to formalize a coordinated approach in providing humanitarian assistance quickly and efficiently to those in need in Ukraine to address any further aggression by Russia. The committee will work with the Ukrainian Canadian community across Canada to reduce duplication of effort, increase efficiency and ensure aid efforts have the most effective impact for Ukrainian citizens affected by the crisis.
Donations in support of humanitarian relief can be made through: www.cufoundation.ca or by sending a cheque to CUF office (620 Spadina Ave, suite 200, Toronto, ON, M5S 2H4). For further information: [email protected]