April 2, 2022. OTTAWA/TORONTO, ON. Since Russia launched a full-out assault on Ukraine on February 24, millions in aid has been delivered to some of the hardest-hit cities in the north, east and south of Ukraine. We are withholding more specific information due to security concerns.
The Humanitarian Appeal has also delivered aid to Ukrainian displaced persons in Romania and Moldova. CUF is working with more than a dozen organizations and projects to help alleviate the worst humanitarian crisis in Europe since WWII.
In the coming weeks, CUF/UCC will continue to share information about the organizations, programs, and projects that your generous donations are supporting.
Together with Meest, CUF has started delivery of 400 Tons of food or 20,000 food boxes. For example, the Ukraine Humanitarian Appeal recently delivered food to the Ivano-Frankivsk Food Kitchen and 500 food kits to Dzherelo Children's Rehabilitation Centre. Dzherelo provides quality, family-centered, educational and rehabilitation services for children and youth and children at risk in Ukraine, and currently is providing shelter to displaced persons with disabilities. Find out more about the delivery by clicking on the picture below:
As Russia continues its vicious assault on Ukrainian civilians, indiscriminately shelling and bombing Ukrainian cities, the need for humanitarian aid grows every day.
Please donate to the appeal today to support millions of Ukrainian families who have been displaced from their homes. #HelpUkraineNow
Your donation is needed to help support this important project!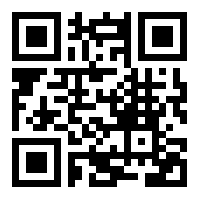 Donations in support of humanitarian relief can be made through: www.cufoundation.ca or by sending a cheque to CUF office (620 Spadina Ave, suite 200, Toronto, ON, M5S 2H4).
For further information: [email protected].
Background
The Ukraine Humanitarian Appeal, established by the Ukrainian Canadian Congress (UCC) and the Canada-Ukraine Foundation (CUF) is working with Ukrainian government ministries, who are in the best position to advise on the needs on the ground so that we can ensure that the donations we receive meet the needs of the Ukrainian people. The appeal will work with established partners on the ground who have demonstrated the ability to deliver aid in a timely and effective manner.
The Ukraine Humanitarian Appeal Committee is established jointly by the two organizations to formalize a coordinated approach in providing humanitarian assistance quickly and efficiently to those in need in Ukraine to address any further aggression by Russia. The committee will work with the Ukrainian Canadian community across Canada to reduce duplication of effort, increase efficiency and ensure aid efforts have the most effective impact for Ukrainian citizens affected by the crisis.
Donations in support of humanitarian relief can be made through: www.cufoundation.ca or by sending a cheque to CUF office (620 Spadina Ave, suite 200, Toronto, ON, M5S 2H4). For further information: [email protected]