CANADA-UKRAINE FOUNDATION NEWSLETTER
The CUF Civil Society Committee was formed as one of three programming committees to provide a framework for review and support of projects and programs that promote social justice and sustainable development in a free and democratic Ukraine. According to UNDP Ukraine, "A Civil society is a domain/area of social/civil relations beyond the household/family, state and business, where people get together to satisfy and/or promote joint interests and to defend common values."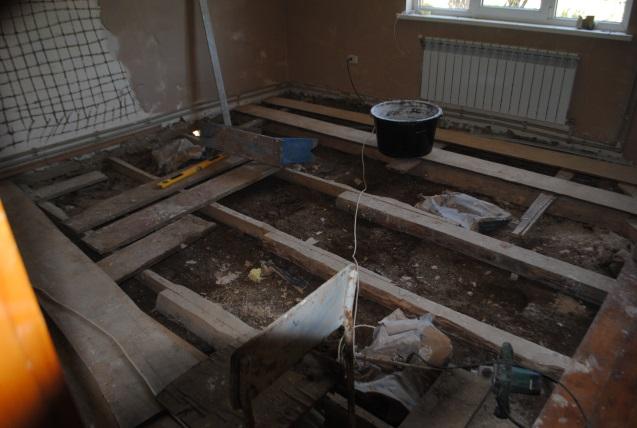 Our mission is to support, enable and empower individuals and organizations in Ukraine to implement just, transparent, inclusive and democratic national policies, in efforts to contribute to sustainable development and enhance a learning culture for a civil society.
During the pandemic our committee met through zoom to develop our charter and plan our activities for the next three years. We actively participated in CUF's Strategic Planning process to ensure that our committee's activities were aligned with CUF's overarching strategy. As part of our contribution to the Strategic Planning process, we invited a guest speaker from Ukraine, Natalia Nemyliwska, a Canadian-Ukrainian who has been living in Ukraine since 2004. Natalia is the Director of the Economic Prosperity and Investment Committee at the Ukrainian World Congress and headed the NATO Information and Documentation Centre in Kyiv from 2011-2017. Natalia's main areas of expertise include security and defence policy and strategic communication. Natalia updated our committee on the current status of civil society in Ukraine and provided insight into how we in the Canadian diaspora could contribute to their efforts.
Our work was impacted by the Covid-19 pandemic but we did not stop our efforts to provide support. In a collaborative effort with the Ukrainian Canadian Congress we were able to raise $25K to support relief initiatives for residents affected by the devastating flooding of the Dnister, Prut and Cheremosh rivers. Partnering with Caritas we were able to provide building materials for the reconstruction and overhaul of flood damaged houses and their preparation for the upcoming winter. Household supplies and sanitary kits (bedding, cleaning supplies, medical masks, gloves and sanitizers were some of the items provided to affected residents.
Flood Relief Project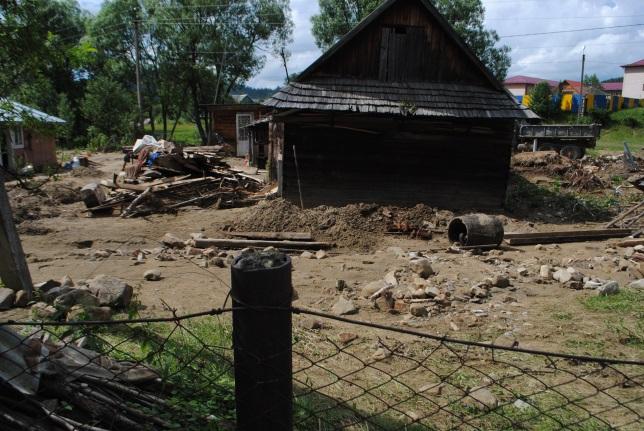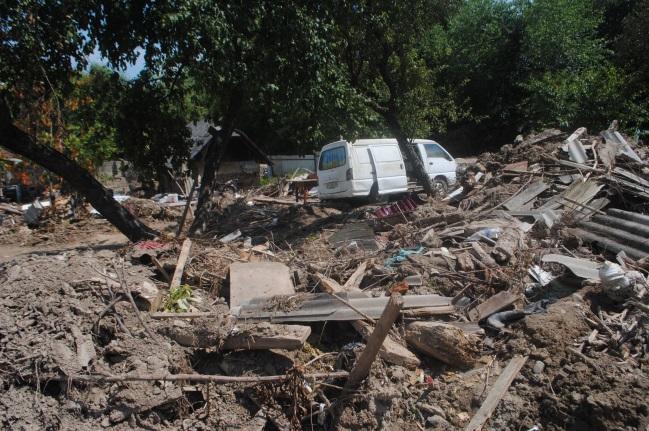 CUF partnered with HelpAge Canada in support of Seniors in Eastern Ukraine. The Senior's Relief Project focused on reaching conflict affected older women and men located on the Government Controlled Area side of the contact line within 0-5km from the line of contact to support them with COVID-19 adapted Hygiene kits and advocacy messaging provided through the UNOCHA Protection Cluster (United Nations Office for the Coordination of Humanitarian Affairs). CUF donated $7,600 towards this initiative.