The Ukrainian people continue their heroic defense of their homeland from Russia's genocidal war. The humanitarian situation in Ukraine is critical and the needs immense. According to the UN, 15.7 million people are in need.
Thanks to your generous support and commitment the Ukraine Humanitarian Appeal is able to deliver aid and assistance– both in Ukraine and to Ukrainians who have sought refuge in bordering countries.
CUF continues its support for the Association Іnternationale de Сoopération Médicale (AICM) which distributes much needed medical and humanitarian supplies to some of Ukraine's most devastated regions in an effort to ease the lives of many suffering and vulnerable people in this time of severe crisis brought on by Russia's genocidal war against Ukraine.
Thanks to your generous support, those most vulnerable people are receiving the treatment and care they need! Thank you! Дякуємо! Merci!
Along with local partners, AICM recently distributed much needed supplies and food to some of Ukraine's most war-torn regions and other distribution centers. In Slavutich, Mayor Yuriy Fomichev and Deputy Mayor Viktor Shevchenko expressed immense gratitude on behalf of the 25,000 residents of their city and all of Ukraine for the work of AICM. As a city that was on the frontline of Russia's war of aggression, receiving food, blankets, beds, linen, and medicine came as a great relief.
The delivery of medical goods to Shostka's 3 hospitals was greatly appreciated by its residents and will help those suffering from chronic illnesses. The Shostka Central Regional Hospital in particular serves the entire northern part of the Sumy Oblast, making it a major hub for the treatment of civilians and those affected by the war. While the delivery of goods by AICM was greatly appreciated patient monitors, laryngoscopes, defibrillators, and syringe dispensers are still in dire need.
Please donate to the appeal today to support millions of Ukrainian families who have been displaced from their homes. #HelpUkraineNow
---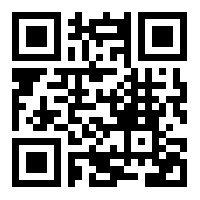 Your donation is needed to help support this important community project!
Donations in support of humanitarian relief can be made through:
Email: [email protected]
---
Background
 The Ukraine Humanitarian Appeal has been established jointly by the Ukrainian Canadian Congress and the Canada Ukraine Foundation to formalize a coordinated approach in providing humanitarian assistance quickly and efficiently to those in need in Ukraine to address any further aggression by Russia. The main efforts of cooperation are to provide humanitarian assistance/relief in the areas of Assistance to displaced persons, Medical care, Emergency Shelter and Food security.