THE CANADA-UKRAINE FOUNDATION HAS PURCHASED THROUGH MEEST MORE THAN 30,000 KILOGRAMS OF HUMANITARIAN AID FOR UKRAINE.
The aid comes in the form of food boxes, with each containing enough food for a month.
According to the United Nations, 15.7 million Ukrainians are in need of humanitarian aid. The war has forced over 14 million people to abandon their homes: 7 million have fled to neighbouring countries, and another 8 million have become internally displaced persons. Today, about 13 million people are living in Ukraine's most devastated regions and often don't have access to essential goods.
Thanks to the support of the Canada-Ukraine Foundation in partnership with the Olena Zelenska fund, the MEEST shipping and logistics corporation was able to ship 31 000 kilograms of food to recently liberated territory in the form of humanitarian food kits. These kits were assembled with the professional guidance of doctors and dietitians.
The adult food kits included a variety of high energy foods which are rich in carbohydrates, supplemented with other sources of protein and fat. These kits can feed an adult for the duration of a month. The child kits were assembled with consideration for children's dietary needs and taste preferences. The child kits were rich in carbohydrates, proteins, fats, and calcium. The set included semolina and corn grits, pasta, oatmeal, corn and chocolate flakes, milk powder, poultry pate, cream cheese, cookies, cocoa, crackers and fruit and herbal tea.
The Canada-Ukraine Foundation and its donors were instrumental in securing the materials needed to assemble these food kits. The fund of First Lady Olena Zelenska was responsible for the distribution of these food kits to Ukraine's most devastated regions and other charitable organizations. The MEEST Corporation carried out the purchase of products, their completion in sets, packaging and delivery to Ukraine.
Victor Hetmanczuk, Chair of the Canada-Ukraine Foundation
Due to Russia's continued assaults on Ukrainian cities the need for humanitarian aid only grows. For large corporations that wish to help Ukrainians, in my opinion, it is crucial to not only maintain, but to expand their humanitarian support. The second important task for all of us at the current time is to spread awareness about the continuing war in Ukraine through any means possible, as the world cannot grow numb to the genocide that is currently taking place in the center of Europe.
Please donate to the appeal today to support millions of Ukrainian families who have been displaced from their homes. #HelpUkraineNow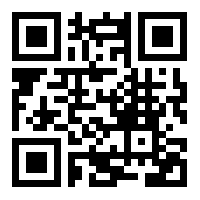 Your donation is needed to help support this important community project!
Donations in support of humanitarian relief can be made through:
Email: [email protected]
---
Background
The Ukraine Humanitarian Appeal has been established jointly by the Ukrainian Canadian Congress and the Canada Ukraine Foundation to formalize a coordinated approach in providing humanitarian assistance quickly and efficiently to those in need in Ukraine to address any further aggression by Russia. The main efforts of cooperation are to provide humanitarian assistance/relief in the areas of Assistance to displaced persons, Medical care, Emergency Shelter and Food security.