Last month the Canada-Ukraine Foundation bid farewell to our Chair and long-time director, Bohdan Onyschuk.
Mr. Onyschuk was actively involved in the community holding a number of leadership roles, including as Chairman of the Canadian Urban Institute, founding Chairman and current Vice President of the Canada Ukraine Chamber of Commerce, founding Director of the Metro Toronto Convention Centre, and Past Director of the Canadian Division of the International Council of Shopping Centres. Mr. Onyschuk represented the Government of Ukraine in Canada on a number of trade and government policy issues.
He is the recipient of a number of distinguished awards, including the Order of Merit of Ukraine (presented by President Yushchenko in May 2008), the Shevchenko medal, and the International Council of Shopping Centres Trustees Distinguished Service Award.
Thanks to Mr. Onyshuk's leadership, commitment, and hard work, the Canada-Ukraine Foundation completed many successful and impactful projects in Ukraine and Canada.
Krystina Waler, who represented Help us Help on the CUF Board, also left the board to pursue other professional opportunities. CUF is thankful for Ms. Waler's active participation on CUF's projects, notably our very successful joint project, "COVID-19 Children's Relief Initiative".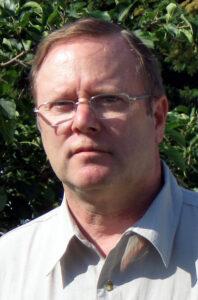 We are also glad to welcome Marco Levytsky, who joins the CUF Board representing the member organization – Brotherhood of Ukrainian Catholics of Canada. Mr. Levytsky replaces John Boyko, who represented the Brotherhood until now. Marco Levytsky is currently the National Affairs Editor and Western Bureau Chief of New Pathway – Ukrainian News. He was the Publisher and Editor of Edmonton-based Ukrainian News, which he merged with New Pathway in 2017. He has served on the Boards and Executives of numerous Ukrainian community organizations and committees. He is the recipient of the Ukrainian Presidential Cross of Ivan Mazepa, the Shevchenko Medal, the Ukrainian Canadian Congress – Alberta Provincial Council's Hetman Award, the Ukrainian Professional and Business Association of Calgary's Lifetime Achievement Awards and the Ukrainian Catholic Brotherhood of Canada's Certificate of Honour.
Thank you and Welcome!