The third Canadian reconstructive surgery mission of the Canada Ukraine Surgical Aid Program (CUSAP) is underway at a Polish hospital in the city of Cžeładz. From April 22 to May 6, mission members are providing complex reconstructive surgical care to patients from Ukraine, war victims who have been injured in the gunfire and explosions brought by Russian aggression.
After undergoing remote examination by Canadian doctors, 48 Ukrainian patients are scheduled to undergo surgeries during the mission. Most of the patients require complex post-traumatic reconstructive surgery on craniofacial injuries, and on injuries to their soft tissues, upper and lower extremities, as well as burns.
"The cases are horrendous, they are getting much worse," noted Dr. Oleh Antonyshyn, MD, FRCS(C), MSM, CUSAP Founder and Head Surgeon, "it's to the point where Ukraine is having trouble handling them."
The surgeries will take place in three operating rooms, with three surgical teams operating simultaneously; the surgeries are expected to range from 5 to 15 hours, depending on injury severities. Canadian doctors will be operating on a few of the patients for the second and third times. Following post-operative care, patients will be transported back to Ukraine, in the care of specialists.
The present surgical mission team consists of more than 40 volunteer medical professionals from different provinces of Canada and the US: 9 surgeons, 5 anesthesiologists, 4 physicians and 23 nurses (2 from the US); each surgical team consists of multidisciplinary staff, and each has its own surgical equipment and supplies.
Another vital component of this, and every, CUSAP mission is the educational one: Ukrainian surgeons are invited to train with their Canadian colleagues, who developed a special educational seminar on craniofacial surgery for the Ukrainians. The current mission will see 15 Ukrainian doctors involved. The goal of the surgical missions' educational component is to create a learning environment where knowledge is exchanged in order to improve patient outcomes back in Ukraine.
The reconstructive surgery missions were established by the Canada-Ukraine Foundation in partnership with Sunnybrook Science Health Center to provide aid to the people of Ukraine following Russia's invasion in 2014; Canadian surgeons have operated on 286 patients since then, and the surgeries have significantly improved their quality of life.
From 2014 to 2020, Canadian surgical missions operated in the Kyiv Military Hospital, during which time the Canada-Ukraine Foundation provided nearly $1.5 million in operating room equipment and supplies. Canadian doctors have also performed surgeries in Lviv and Odesa.
The current mission is the tenth since 2014, and the third to take place in Poland since the beginning of the full-scale Russian invasion. The two previous CUSAP missions to Poland took place in September and November, 2022.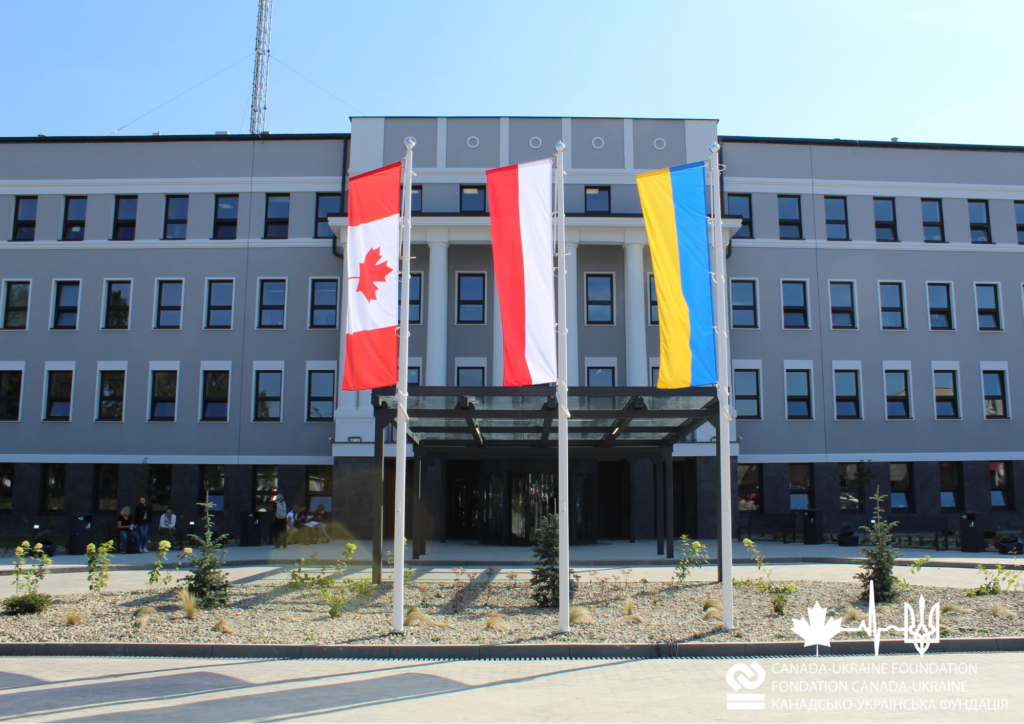 The three most recent missions are funded by donor support collected through the Ukraine Humanitarian Appeal (UHA).
Ukraine Humanitarian Appeal (UHA) was launched in 2022 by the Ukrainian Canadian Congress (UCC) and the Canada-Ukraine Foundation (CUF) to coordinate the provision of humanitarian assistance quickly and efficiently to civilians impacted by Russia's full-scale invasion of Ukraine, including relief for displaced persons in Europe and Canada, and medicines, food, emergency shelter, surgical aid, veterans' needs, psychological support, winterization, demining and ambulances in Ukraine. Click here to learn more about and support the Ukraine Humanitarian Appeal.
Canada-Ukraine Foundation (CUF) was established in 1995 to coordinate, develop, organize and implement aid projects created by Canadians and directed to Ukraine. Read more about CUF's history on Wikipedia.