As Russia's genocidal war of aggression against Ukraine continues, and countless Ukrainian families are forced to leave their homes and seek safety all over the world, the number of Ukrainians arriving in Canada grows each day.
To help newly-arrived families adjust to life in Canada, the UCC-CUF Ukraine Humanitarian Appeal announced the Ukrainian Canadian Summer Camps Program for displaced Ukrainian children. These camps provide a great opportunity for children displaced by the war to experience a true Ukrainian Canadian summer and provide their families with a relative sense of stability.
The Ukrainian Canadian Summer Camp Program helps cover the cost of attending summer camps run by Ukrainian Canadian organizations this summer. The Ukraine Humanitarian Appeal provides up to . $350 per child per week to, for a maximum of 2 weeks. This program is an immense success, with almost 2,000 children already participating in 32 summer camps across Canada, through almost $1 million funding support from the Humanitarian Appeal.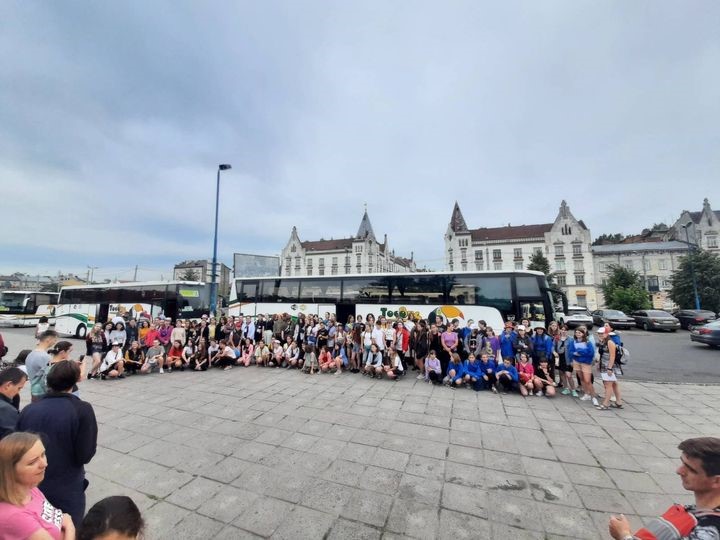 Additionally, the UCC-CUF Ukraine Humanitarian Appeal helped sponsor a Plast summer camp in Poland, which hosted refugees from Russia's war against Ukraine.. Some of the youngest victims of Russia's war were able to receive respite from the war and companionship with their peers.
The Ukrainian Canadian summer camp program was made possible by the amazing volunteers and counsellors that gave their time to create and oversee fun, safe, and enjoyable program for displaced children. As so many children are attending these summer camps, many of our organizations are looking for additional volunteers. If you are interested in volunteering for a Ukrainian Canadian summer camp near you, please visit this link. The Plast summer camp in Poland is especially seeking additional volunteers to assist in the delivery of its program. The UCC-CUF Ukraine Humanitarian Appeal will be sponsoring volunteers to travel to Poland and work as counsellors in these camps. Please visit this link to learn more.
The funding of these amazing summer camps was made possible through the generous contributions of our many donors. Please consider making a donation to send many more displaced children to camp. Your donation is needed to help support this important community project!
Please donate to the appeal today to support millions of Ukrainian families who have been displaced from their homes. #HelpUkraineNow
Your donation is needed to help support this important community project!
Donations in support of humanitarian relief can be made through:
Email: [email protected]
---
Background
 The Ukraine Humanitarian Appeal has been established jointly by the Ukrainian Canadian Congress and the Canada Ukraine Foundation to formalize a coordinated approach in providing humanitarian assistance quickly and efficiently to those in need in Ukraine to address any further aggression by Russia. The main efforts of cooperation are to provide humanitarian assistance/relief in the areas of Assistance to displaced persons, Medical care, Emergency Shelter and Food security.