After 165 days of war, 6.4 million Ukrainians have moved to Europe, and 6.6 million people have become internally displaced in Ukraine. 5.3 thousand civilians have been killed, of which 358 were children, and 7.3 thousand have been injured. (UNHCR, IOM, OCHA, DATTALION)
This has had a detrimental effect on the mental state of the population. The most common symptoms are chronic stress, anxiety, panic attacks, sleeping problems, insomnia in adults, fear of loud noises, loss of appetite, as well as bedwetting and nightmares for children.
The Ukraine Flash Appeal 2022 has identified a need for Mental Health and Psychosocial support to 3,766,425 persons.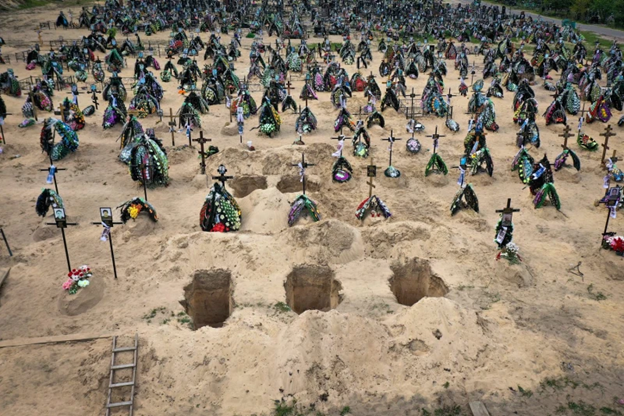 CUF-UCC Ukraine Humanitarian Appeal has been supporting Open Doors – the Centre of Psychological Counselling and Trauma Therapy in Kyiv. The contract will create a network of psychologists, translators and volunteers to deliver individual and group psychological and trauma therapy services. Translation services for volunteers from abroad will be established so they can lead educational seminars on psychological aid, stabilization of children in crisis and teach parents to talk to their children about war and coping strategies.
Dr. Syvak, who manages the Centre, reported that during the first three months of the program (May/June/July), 980 clients have been serviced. They are seeing growth in the number of people turning for help and in the average number of sessions that they attend.
The Centre also runs a stabilization group for psychologists to support providers who work in high stress situations and need a place to process their experience, rebalance and stabilize. The network has served 284 psychologists in three months. There is a waiting list of 255 for August and September.
The third part of the program is to bring Ukrainian clinicians in Ukraine to American standards of education and practice. 100 psychologists have completed the two year program. 126 have started the next cycle. This program will enable another 40 psychologists to start a new two year session. The candidates come from social and volunteer service centres, hospitals and Government establishments.
Thanks to the generous support and commitment of our donors, Ukraine Humanitarian Appeal is able to continue its critical mission of providing aid and assistance to Ukraine – it ranges from immediate humanitarian relief to a long-term support, as in this case, through training of more mental health professionals, specializing in trauma therapy, so that everyone who needs and or seeks mental health support has access to high quality counseling services.
Background
The Ukraine Humanitarian Appeal has been established jointly by the Ukrainian Canadian Congress (UCC) and the Canada Ukraine Foundation (CUF) to formalize a coordinated approach in providing humanitarian assistance quickly and efficiently to those in need in Ukraine to address any further aggression by Russia. The main efforts of cooperation are to provide humanitarian assistance/relief in the areas of assistance to displaced persons, medical care, emergency shelter and food security.