It has been two months since Russia launched a full-out invasion of Ukraine, bombing Ukrainian cities and towns, targeting civilians and committing war crimes and crimes against humanity on a massive scale.
Earlier this week, Canada's House of Commons unanimously recognized Russia's actions acts of genocide against the Ukrainian people
The Ukrainian people are heroically defending their homeland from Russia's war, but the humanitarian situation is critical and the needs immense. Thanks to your generous support and commitment the Ukraine Humanitarian Appeal is able to deliver aid and assistance– both in Ukraine and to Ukrainians who have sought refuge in bordering countries.
The Appeal has delivered millions of dollars in crucial aid that is helping people survive through partnerships and cooperation with more than a dozen organizations.
One such organization is the Ukrainian Deminers Association (UDA).The UDA has been a partner of CUF since mid 2021 and up until February 24 they were helping identify land mines for safe removal so that farmers might once again safely work their fields to provide food and a livelihood. The UDA's adaptability in changing their scope to now deliver humanitarian aid demonstrates the value of CUF's strong and dynamic working relationships with its partners on the ground who are able to respond quickly to the changing needs.
The Ukrainian Deminers Association is providing assistance to war-affected people in the oblasts of Donetsk, Zaporizhia, Kyiv, Sumy, Chernihiv and Kharkiv oblasts. As of two weeks ago, thanks to support provided by the CUF, over 1300 people have been provided with assistance – food, medicine, hygiene products, building materials and money of up to UAH 1,500 per person. The UDA stated, "We continue working for the sake of Ukrainians and our victory! We truly thank our Ukrainian Canadians and concerned Canadian citizens!"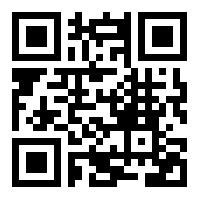 Donations in support of humanitarian relief can be made through:
or by cheque to: 620 Spadina Ave, Suite 200, Toronto, ON, M5S 2H4
For further information: [email protected]
Background
The Ukraine Humanitarian Appeal, established by the Ukrainian Canadian Congress (UCC) and the Canada-Ukraine Foundation (CUF) is working with Ukrainian government ministries, who are in the best position to advise on the needs on the ground so that we can ensure that the donations we receive meet the needs of the Ukrainian people. The appeal will work with established partners on the ground who have demonstrated the ability to deliver aid in a timely and effective manner. The Ukraine Humanitarian Appeal Committee is established jointly by the two organizations to formalize a coordinated approach in providing humanitarian assistance quickly and efficiently to those in need in Ukraine to address any further aggression by Russia. The committee will work with the Ukrainian Canadian community across Canada to reduce duplication of effort, increase efficiency and ensure aid efforts have the most effective impact for Ukrainian citizens affected by the crisis.