The Ukrainian people continue their heroic defense of their homeland from Russia's genocidal war. The humanitarian situation in Ukraine is critical and the needs are immense. Thanks to your generous support and commitment the Ukraine Humanitarian Appeal is able to deliver aid and assistance– both in Ukraine and to Ukrainians who have sought refuge in bordering countries.
The Association Internationale de Cooperation Medicale Ukraine is delivering crucial relief to some of the areas of Ukraine hardest-hit by Russia's war, providing medicine, food, hygiene kits, blankets, dignity kits, diapers and specialized food for children and the elderly.
With the support of the CUF/UCC Ukraine Humanitarian Appeal and other organizations such as the Association of Ukrainians in Great Britain, the Ukrainian Congress Committee of America, the Ukrainian National Women's League of America and other partners, every week AICM reaches 25,000 Internally Displaced Persons, and 50,000 vulnerable residents in cities and towns recently liberated by the Ukrainian army from Russian occupation.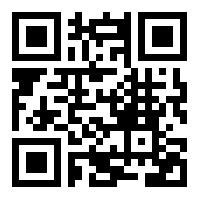 Donations in support of humanitarian relief can be made through:
or by cheque to: 620 Spadina Ave, Suite 200, Toronto, ON, M5S 2H4
For further information: [email protected]
Background
The Ukraine Humanitarian Appeal, established by the Ukrainian Canadian Congress (UCC) and the Canada-Ukraine Foundation (CUF) is working with Ukrainian government ministries, who are in the best position to advise on the needs on the ground so that we can ensure that the donations we receive meet the needs of the Ukrainian people. The appeal will work with established partners on the ground who have demonstrated the ability to deliver aid in a timely and effective manner. The Ukraine Humanitarian Appeal Committee is established jointly by the two organizations to formalize a coordinated approach in providing humanitarian assistance quickly and efficiently to those in need in Ukraine to address any further aggression by Russia. The committee will work with the Ukrainian Canadian community across Canada to reduce duplication of effort, increase efficiency and ensure aid efforts have the most effective impact for Ukrainian citizens affected by the crisis.