TORONTO/OTTAWA – The UCC–CUF Ukraine Humanitarian Appeal announced today the launch of the Ukrainian Canadian summer camp support program for displaced Ukrainian children to attend summer camps in Canada organized by Ukrainian Canadian organizations during the summer of 2022.
The Ukrainian Canadian summer camp support program will cover the cost for children who attend a summer camp in Canada, up to $350 per child per week for up to 2 weeks. "The Ukraine Humanitarian Appeal summer camp program will provide an opportunity for Ukrainian children – displaced from their homes because of Russia's genocidal war against Ukraine – to adjust to life in Canada, to meet new friends, and to share the joys and life experiences that no children should ever be deprived of," stated Alexandra Chyczij, National President of the Ukrainian Canadian Congress. "We are very grateful to the many generous donors from coast to coast in Canada, who continue to support the Humanitarian Appeal's efforts in delivering humanitarian relief to the Ukrainian people."
To confirm qualifications and discuss the process and reporting guidelines, the Canada-Ukraine Foundation encourages qualifying organizations to reach out to the Foundation through your local Canada Ukraine Foundation (CUF) director (see our website) or by filling out our apply for funding form on our website.
"Children have been among the biggest victims of Russia's war of aggression This is one small way we can help child refugees deal with the trauma of being uprooted from their lives – offering access to recreational programs with other Ukrainian children," said Orest Sklierenko, President and CEO of the Canada Ukraine Foundation. "We look forward to working with our partners and making this program a success."
CUF also encourages parents of children planning to attend summer camps to contact the organizers running the program and inquire about this support.
A complete list of participating organizations and links to their websites will be posted on the CUF website in the coming days.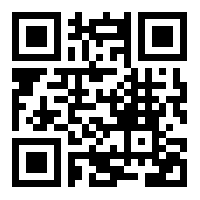 Your donation is needed to help support this important community project!
Donations in support of humanitarian relief can be made through:
Email: [email protected]
---
Background
In January 2022 the Ukrainian Canadian Congress and the Canada-Ukraine Foundation launched the Ukraine Humanitarian Appeal – a joint effort to provide humanitarian relief to displaced persons in medical care, emergency shelter and food security. Today, Russia's increased attacks on Ukraine have resulted in 15M affected people, including 6M who have left Ukraine, the largest humanitarian crisis in Europe since World War II. Thousands of displaced Ukrainians, primarily mothers and children, have made their way to Canada.
Ukraine Humanitarian Appeal received around $40M in donations from all corners of Canada, including funds from provinces, family foundations, corporations, organizations, churches, large and small businesses, and tens of thousands of individual donors across the country. The funds deployed to date have been used to provide emergency humanitarian relief in emergency food, hygiene, and medical supplies for the millions of affected families in and around Ukraine.
Some donors have also approached the Ukraine Humanitarian Appeal and offered their generous donations to support displaced Ukrainians in Canada.
As a result of the increasing volume of these requests across Canada, the Ukraine Humanitarian Appeal has launched a parallel Fund to track and deploy support to displaced Ukrainian families in Canada.
All donors giving to CUF can decide whether to donate to emergency humanitarian support in and around Ukraine, or to support displaced Ukrainians in Canada, by visiting the CUF website or mailing their donation to CUF's office.
The Ukrainian Canadian Congress brings together all the national, provincial, and local Ukrainian Canadian organizations under one umbrella.
The Canada-Ukraine Foundation was formed in 1995 to coordinate, develop, organize, and deliver assistance projects generated by Canadians and directed to Ukraine. For almost three decades, the Canada-Ukraine Foundation has helped coordinate and provide humanitarian aid to Ukraine as it strives to strengthen its democracy through economic prosperity and freedom.
Donations in support of humanitarian relief and displaced Ukrainians can be made through: cufoundation.ca For further information: [email protected]